Every last member of the Ascend Dental Design team is devoted to treating you with personal, compassionate care you can trust—for life.
Meet Our Doctors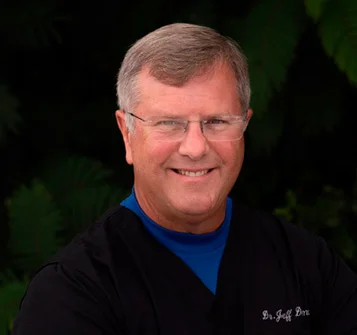 Dr. Jeff Dorman, DDS
DENTIST/PARTNER

Meet Dr. Dorman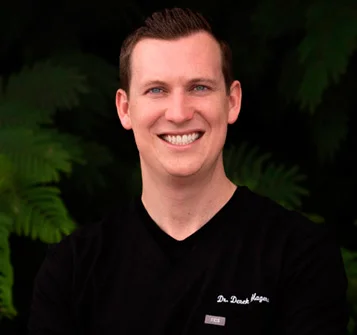 Dr. Derek Magers, DDS
DENTIST/PARTNER

Meet Dr. Magers
Meet the Springfield Team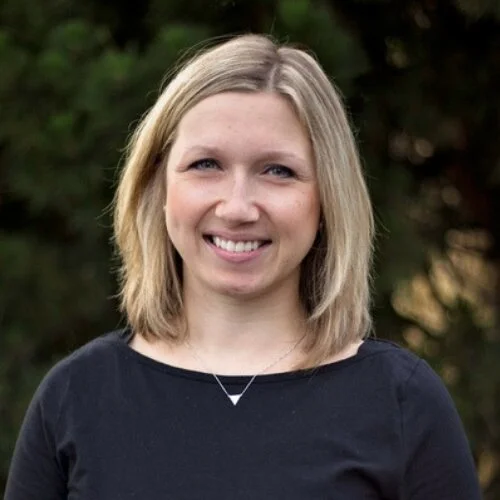 Ewa Michalska
RESTORATIVE CARE COORDINATOR

Meet Ewa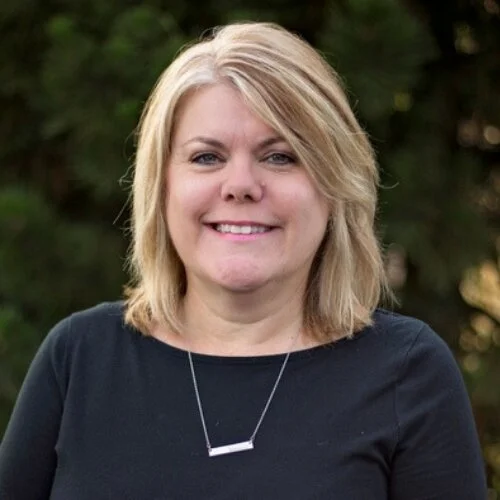 Connie Havens
CONTINUING CARE COORDINATOR

Meet Connie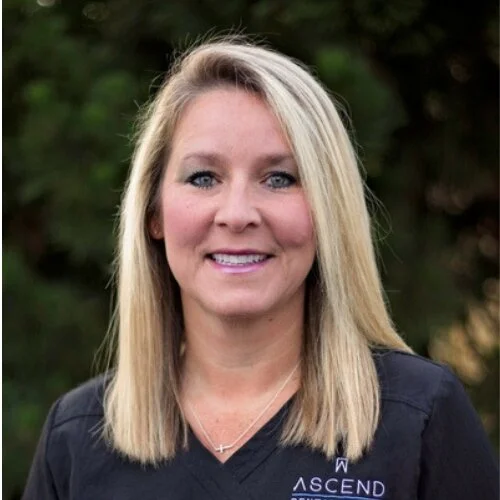 Janelle Mallow
EXPANDED FUNCTIONS DENTAL ASSISTANT

Meet Janelle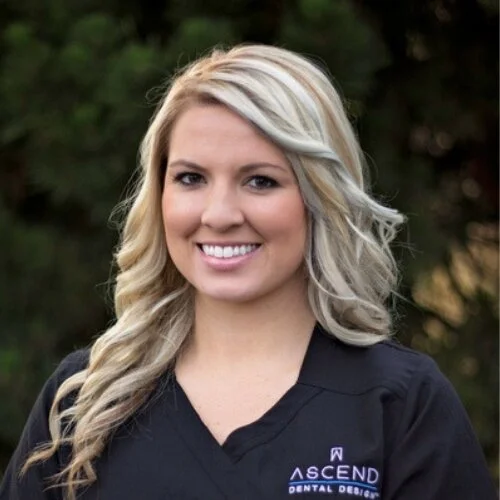 Haley Holiday
EXPANDED FUNCTIONS DENTAL ASSISTANT

Meet Haley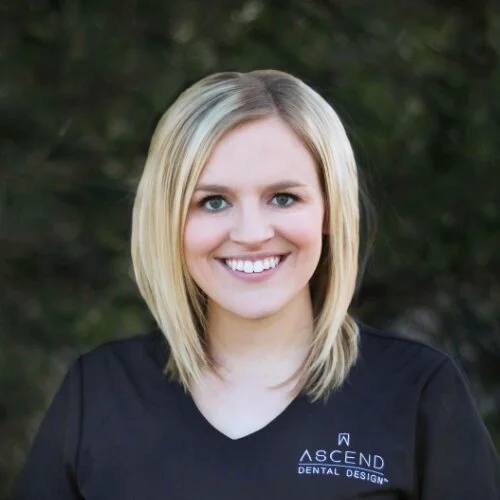 Hailey Beeler
EXPANDED FUNCTIONS DENTAL ASSISTANT

Meet Hailey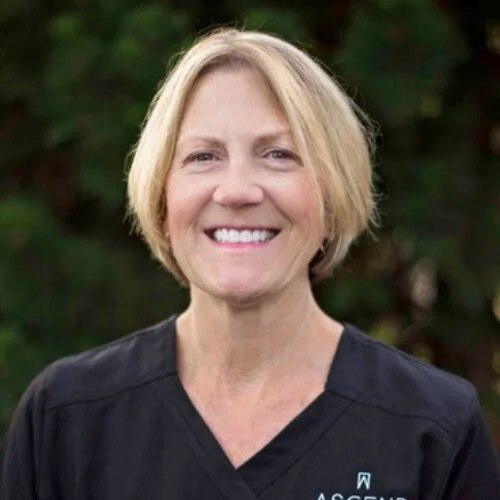 Carol Arens
REGISTERED DENTAL HYGIENIST

Meet Carol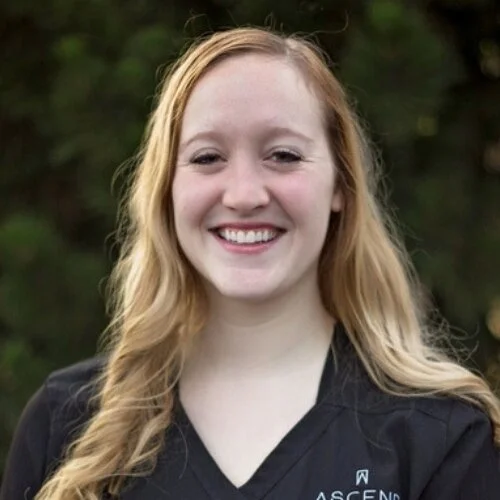 Nicole Prince
REGISTERED DENTAL HYGIENIST

Meet Nicole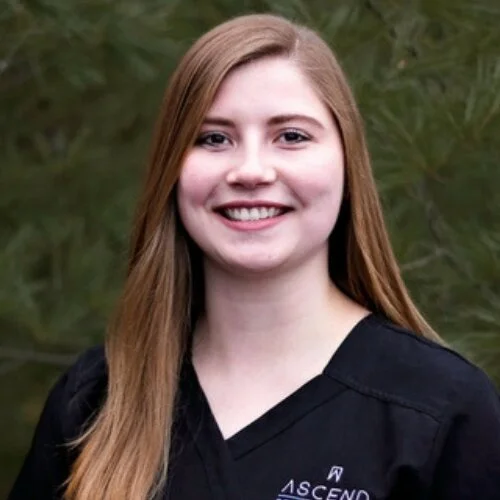 Sarah Neely
REGISTERED DENTAL HYGIENIST

Meet Sarah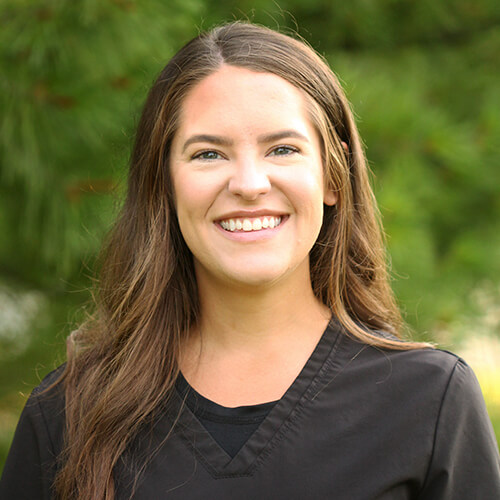 Kayla McAfee
REGISTERED DENTAL HYGIENIST

Meet Kayla
Meet the Branson West Team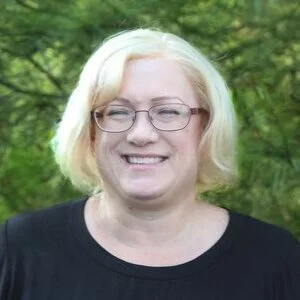 Cathy Huber
CONTINUING CARE COORDINATOR

Meet Cathy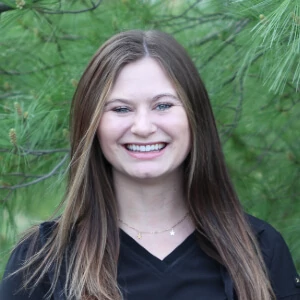 Danie Pollard
EXPANDED FUNCTIONS DENTAL ASSISTANT

Meet Danie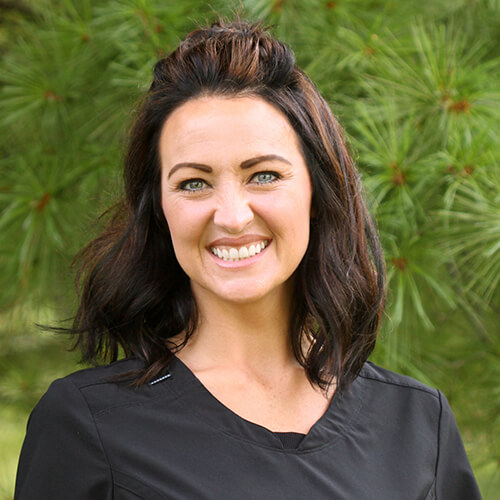 Tami Cooper
REGISTERED DENTAL HYGIENIST

Meet Tami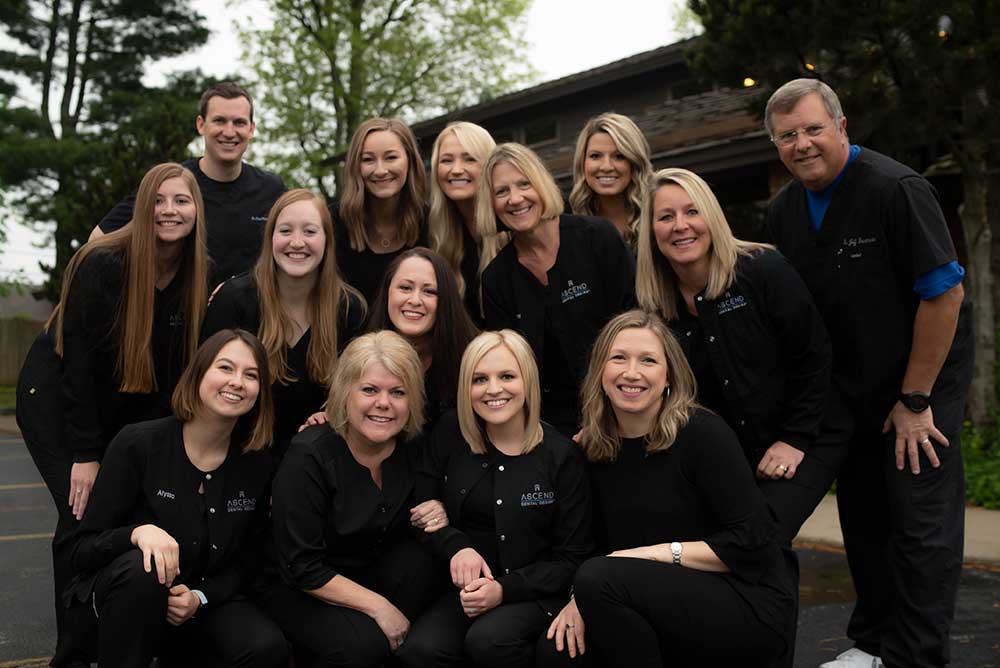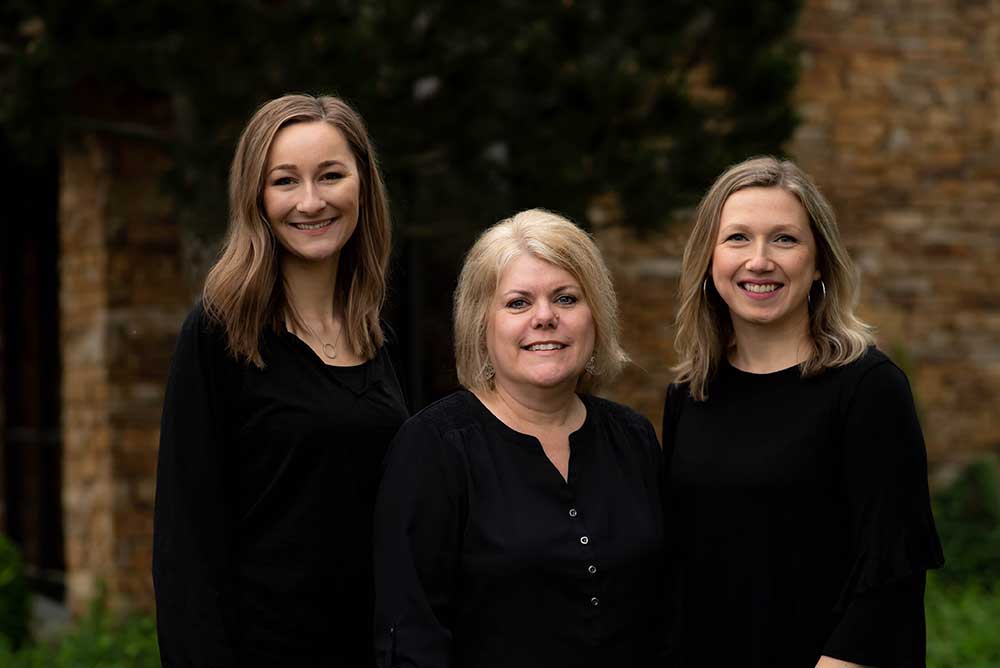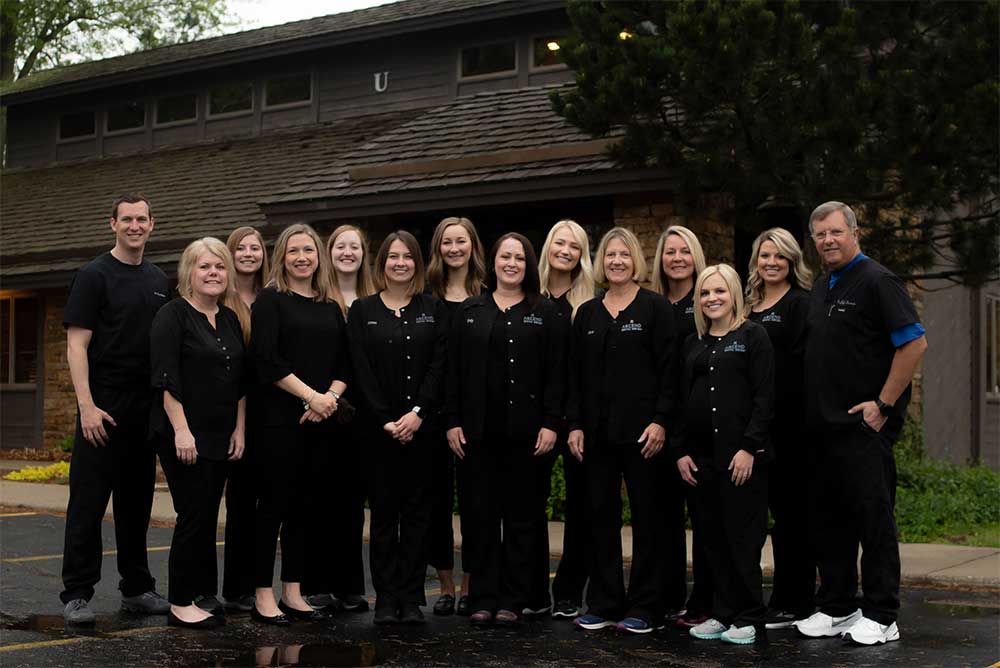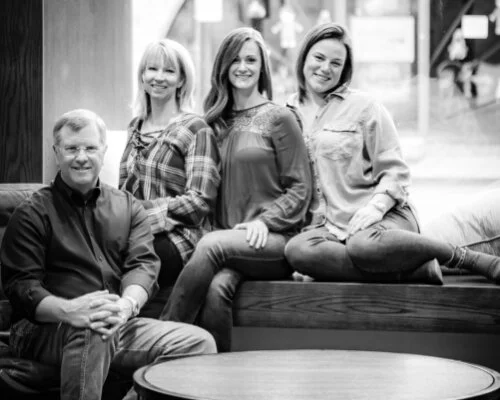 MEET DR. JEFF DORMAN
Over the past 31 years, Dr. Dorman has built one of the best reputations in 417-land and throughout the dental community nationwide. He is a genuine, caring, high integrity individual who puts his patients' needs as his first priority. Dr. Dorman has committed himself to delivering nothing but world-class care and serving the community to the best of his abilities. He has formed many lasting friendships with patients over the course of his career, many of whom still come to our practice today. You will love his personality, warmth, and how he interacts with patients on a daily basis!
Besides family activities, Dr. Dorman enjoys outdoor sports, reading, scuba diving, music, being an elder and teacher in his church, mentoring students from Drury and OTC, as well as serving as an instructor in the classroom and in the office.
CREDENTIALS
Dr. Dorman has completed a two-year fellowship with Dr. Gordon Christensen, learning and dialoguing with some of the best dental minds in the world. In recognition of this, he is proud to have been named to the Spear Faculty Study Club in Scottsdale, Arizona, where he continues to train at the highest level, and he also serves as visiting (teaching) faculty. He has also earned the ACT Dental Award of Excellence and the prestigious Mercer Eagle Award, recognizing him as having one of the premier dental practices in the nation, and has been recognized by his peers as a "Top Dentist" by 417 Magazine for the past eight consecutive years.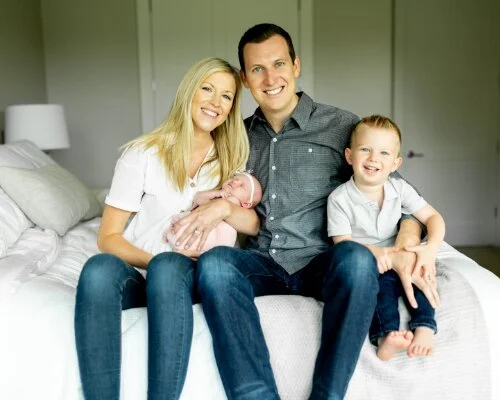 MEET DR. DEREK MAGERS
You'll quickly notice a difference and be put at ease when you meet Dr. Magers. He is gentle, kind, and passionate about transforming lives through his unique approach to dentistry. He has a very different outlook on the patient experience and what patients should expect when they come to our practice.
Dr. Magers believes strongly in giving more to patients that value world-class customer service and top quality. He loves getting to know his patients personally and devotes enough time to spend with each one, answering all their questions and concerns and going over every available option that meets their goals. He trains tirelessly to be among the best in his field and to offer cutting edge procedures and technology to his patients. He has extensive training and expertise in all areas of general dentistry, including cosmetics, implants, Invisalign, root canals, sleep apnea/TMJ and oral surgery. These skills allow him to build a comprehensive game plan for his patients and complete nearly all the procedures right here in our state of the art facility.
When not spending time with his lovely wife, Emily, Dr. Magers loves to spend time with his family and friends, play sports, read, and travel.
CREDENTIALS
Dr. Magers has received extensive training already in his career. He has been coached and taught by the nation's leading doctors and education programs. He is passionate about learning and staying at the top of his game for his patients and is currently seeking to become an accredited cosmetic dentist, which is a strenuous process and the highest achievement as only 300 worldwide have achieved this feat.
Dr. Magers' credentials:
Missouri State University (2006-2009): Cell and Molecular Biology (Magna Cum Laude)
UMKC School of Dentistry (2009-2013): Graduated with Honors in Advanced Studies in Endodontics
Spear Education: Nation's leading training program for dentists worldwide
American Academy of Cosmetic Dentistry: Attending member, currently seeking accreditation
Dr. Maurice Salama DentalXP: Advanced soft tissue grafting with minimally invasive techniques
International Implant Institution (2013-2014): Advanced training in surgical placement of implants
Paul Homoly Leadership Course: Leadership training and speaking
Member of: ADA, AACD, MDA, SDS
MEET EWA
When Ewa joined the Ascend Dental Design team in November 2011, she had no prior experience in the field of dentistry, but her capability to learn the ropes quickly—as well as her impressive background in business and marketing—made her the perfect person to coordinate restorative care procedures for Ascend's patients. Before finding her way to Ascend Dental Design, she worked at Jack Henry and Associates for five years as a business analyst and earned her Master's in Business Administration.
When she's not at work setting patients up to receive the excellent care they know and trust, she enjoys cooking, traveling, taking photos, and spending time outdoors. She's also a dog lover and fosters dogs through the non-profit organization Rescue One.
MEET CONNIE
When Connie joined the Ascend Dental Design team in October 2010, she brought along years of valued experience in the dental field. In addition to being a Certified Dental Assistant with Expanded Functions for an impressive two decades, she's been an administrator for over 17 years.
When she's not at the office, she loves spending time with her children, being outdoors, cooking, and reading.
MEET TANYA
Tanya has been Ascend Dental Design's patient care coordinator since November 2018. She was formerly a dental assistant, so she has a unique understanding of our patients' needs and dental goals. Tanya received her Associates of General Science degree from American River College in Sacramento, Ca. in 2015 and her Associates of Applied Science in Dental Assisting with Expanded Functions at OTC in 2017.
Both Tanya and her husband are passionate about serving the community and their church. Tanya loves to travel, go on walks, drink coffee with family, eat good food, and spend time with friends.
MEET JANELLE
Janelle's role as a Certified Dental Assistant with Expanded Functions at Ascend Dental Design started back in September 1990 when she worked as an assistant for Dr. Dorman while studying at Graff Vo-Tech. After graduating in 1991, she began working full time for Dr. Dorman—and the rest is history. As a long-time team member, Janelle is an example of why Ascend Dental Design is a wonderful place to work and receive excellent patient care.
Outside of the office, Janelle loves reading, being an active member of her church, and spending time with her husband and four grown children. She'll be the first to tell you that her grandchildren are the apple of her eye.
MEET HALEY
Haley has been one of Ascend Dental Design's Certified Dental Assistants with Expanded Functions since August 2014. Haley is a versatile team player, and it's possible you'll see her helping patients at the front desk or in her primary role assisting during restorative procedures. Her warm, friendly demeanor puts patients at ease no matter where you find her.
In her free time, she enjoys spending time with her husband and daughter and loves hunting, fishing, and other outdoor activities.
MEET HAILEY
After graduating from Ozarks Technical Community College in 2018 as a certified dental assistant with expanded functions, Hailey B. joined the Ascend Dental Design family in July. She loves having family time with her sweet baby boy Kasen at the lake!
MEET CAROL
Carol has worked with Dr. Dorman and Ascend Dental Design for just shy of 30 years—since May 1989. She graduated from hygiene school in 1983 and worked in Cedar Rapids, Iowa and Tulsa, Oklahoma before finding her way to her current role as a Registered Dental Hygienist at Ascend. When you're a patient at Ascend Dental Design, familiar faces like Carol's will make your experience a wonderful one.
In her free time, Carol likes to garden, hike, bike, and kayak. She's also an artist and might be able to teach you a thing or two about folk art design. She's married to her husband, Dean, and has two sons, Taylor and Connor.
MEET NICOLE
CNicole earned her Associate of Science degree in dental hygiene with a minor in Spanish from Harding University before completing the hygiene program at OTC and graduating as a Registered Dental Hygienist with Expanded Functions. Nicole joined the Ascend Dental Design team in October 2015. She's also a member of the dental advisory board at Ozarks Technical Community College.
Nicole and her husband, Daniel, are active members of their church. And when it comes to games, Nicole might literally have you beat—she loves challenging friends and family to game nights.
MEET SARAH
Ascend Dental Design was excited to bring Sarah on board in October 2017 as a Registered Dental Hygienist. Before becoming part of the Ascend team, Sarah traveled around the Southwest Missouri region acquiring additional experience in the dental hygiene field. She earned both an Associate of Science degree in Dental Hygiene and a Bachelor of Health Science degree from Missouri Southern State University.
When she's not in the practice, you might find Sarah exploring antique and thrift stores around town. Her other interests include fishing, the outdoors, and spending time with her family.
MEET KAYLA
Kayla is one of our spectacular dental hygienists! After working as an expanded functions dental assistant for 3 years, Kayla went back to school at OTC's dental hygiene program. Kayla joined our team in July of 2020. She was given the "outstanding team player award" upon graduating from hygiene school and we can agree that it was well deserved!
Kayla is passionate about staying active by running, cycling, and traveling.
MEET CATHY
Cathy has been a Continuing Care Coordinator for Ascend Dental Design since September 2018, though she's long been a familiar face for many of Ascend's Branson West patients. For more than 14 years, Cathy was the first person patients saw when they visited their dentist at the same location. During that time, she gained valuable experience in front office management as well as hygiene assistance.
When she's not making patients feel at home or keeping the Branson West ship running smoothly, Cathy likes to travel, spend time with her family, read, and enjoy everything nearby Table Rock Lake has to offer.
MEET DANIE
Danie joined the Branson West team as a certified dental assistant with expanded functions in January 2020. She received her degree and credentials from Ozarks Technical Community College in 2013 and has been working as an expanded functions dental assistant ever since then. Some things that Danie loves to do in her free time are enjoying the outdoors on Table Rock Lake with friends and family, traveling, as well as sewing and quilting!
MEET TAMI
Tami is the wonderful hygienist in our Branson West office. She graduated from both OTC's dental assisting and dental hygiene programs. We first met Tami when she was placed in our office for her dental assisting externship and we loved her so much that we swooped her up in June 2020 when she graduated hygiene school.
She is a mom of 3, has a background in musical theatre performance, and is in a band with her husband!