Opportunities to join our team don't come along very often.
But when they do, we look for the best and the brightest.
We're constantly striving to raise the bar in our industry. We challenge ourselves to be one of the premier practices in the country. Everything we do is to create a life-changing experience for our patients, our team, and the community we serve. And each of our team members shares a set of core values that support our overall mission.
Service Beyond Expectations
Create a perception-altering, masterpiece patient experience.
Build lasting relationships, treating everyone as we want to be treated.
Exceptional Quality
Never compromise integrity.
Perfect the details.
Part of a Passionate Team
Pursue continuous personal and professional growth.
Strive to be the very best team in dentistry, building value for who we are and what we do.
If you identify with these core values and are excited by the thought of being a part of something great, we invite you to consider joining our team. See the current opportunities we have available below.
We are currently hiring a full-time Expanded Functions Dental Assistant (EFDA) for our Branson West practice! At Ascend, we do dentistry differently. This includes how we approach building our team and the awesome work culture we've created.
Role Details
We are looking for someone to start as soon as possible, preferably in June.
This position is full-time.
Hours will be 8 to 5, Monday through Thursday. (The team arrives 30 to 45 minutes early for huddle and set-up, then leaves around 5:15).
Pay will be above market and more than competitive.
Monthly bonus opportunities will be available.
Benefits may be available. (Did we mention we have great benefits, too?)
Experience level and previous training is a big plus. But we will take applications from those who are learning and contributing to our team and culture.
A strong work ethic
Willingness to be a team player
A great attitude
A passion for becoming the best version of yourself
A desire for autonomy and leadership
To be considered for this position, please submit a resume via email to info@ascenddentaldesign.com or hand deliver to our office. We look forward to hearing from you!
HOW TO APPLY
To be considered for a position on our team, please submit a resume via email to info@ascenddentaldesign.com or hand deliver to our office. We look forward to hearing from you!
Meet the team every one of our patients comes to know as family.
Dr. Jeff Dorman and Dr. Derek Magers care about providing an in-the-chair experience that puts your needs and comfort at the center of your oral health. And their long-time team of coordinators, dental hygienists, and assistants care, too. That compassion will make you feel confident you've found your life-long dental family. Go ahead—get familiar with some of the faces you'll see in person at Ascend Dental Design.

Meet Our Team
Dentists Proudly Serving
Springfield and Branson West Since 1985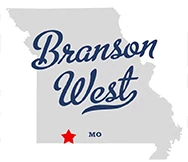 Schedule Your Visit